Ukulele band "UQ" entertain visitors in the garden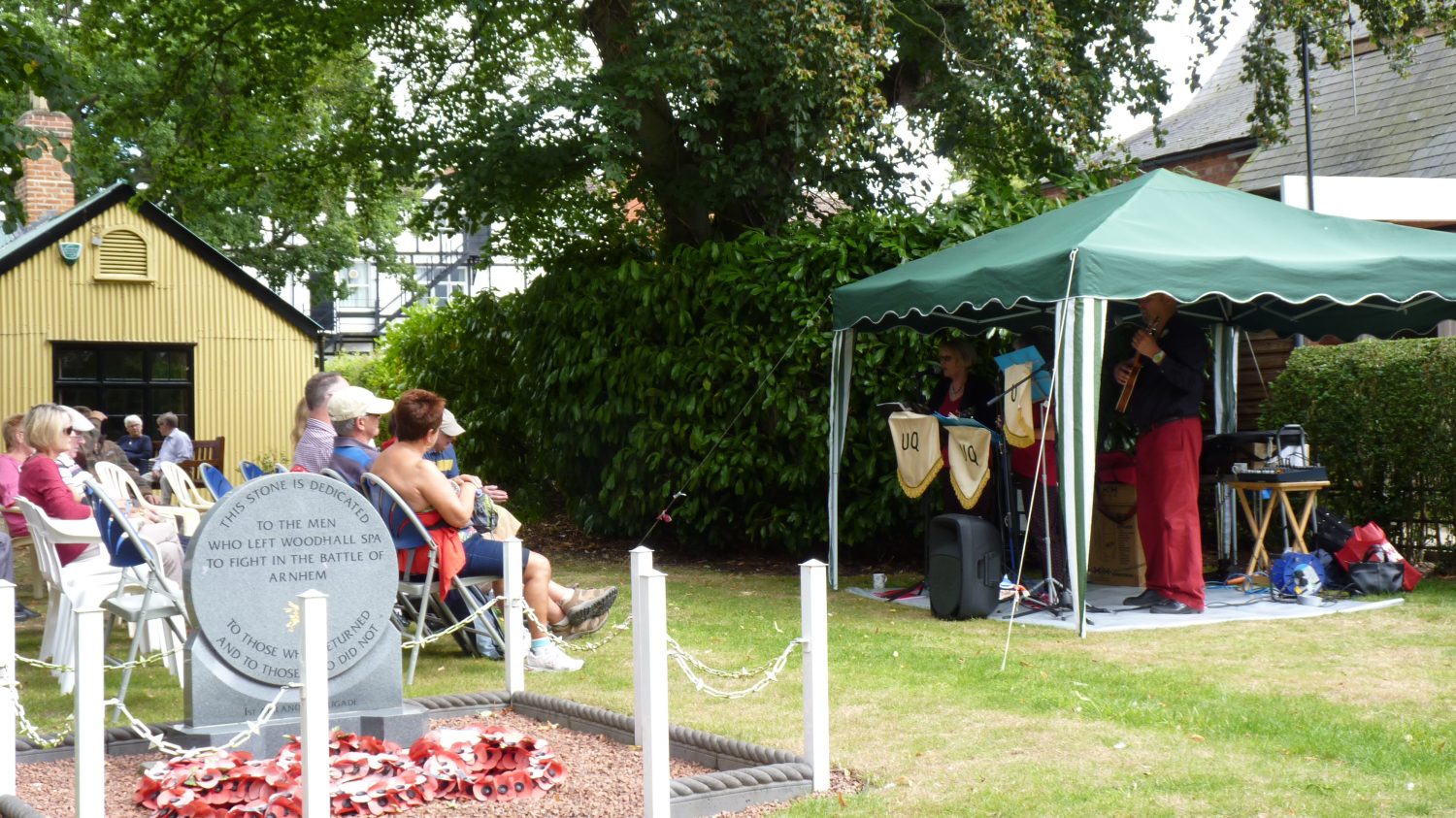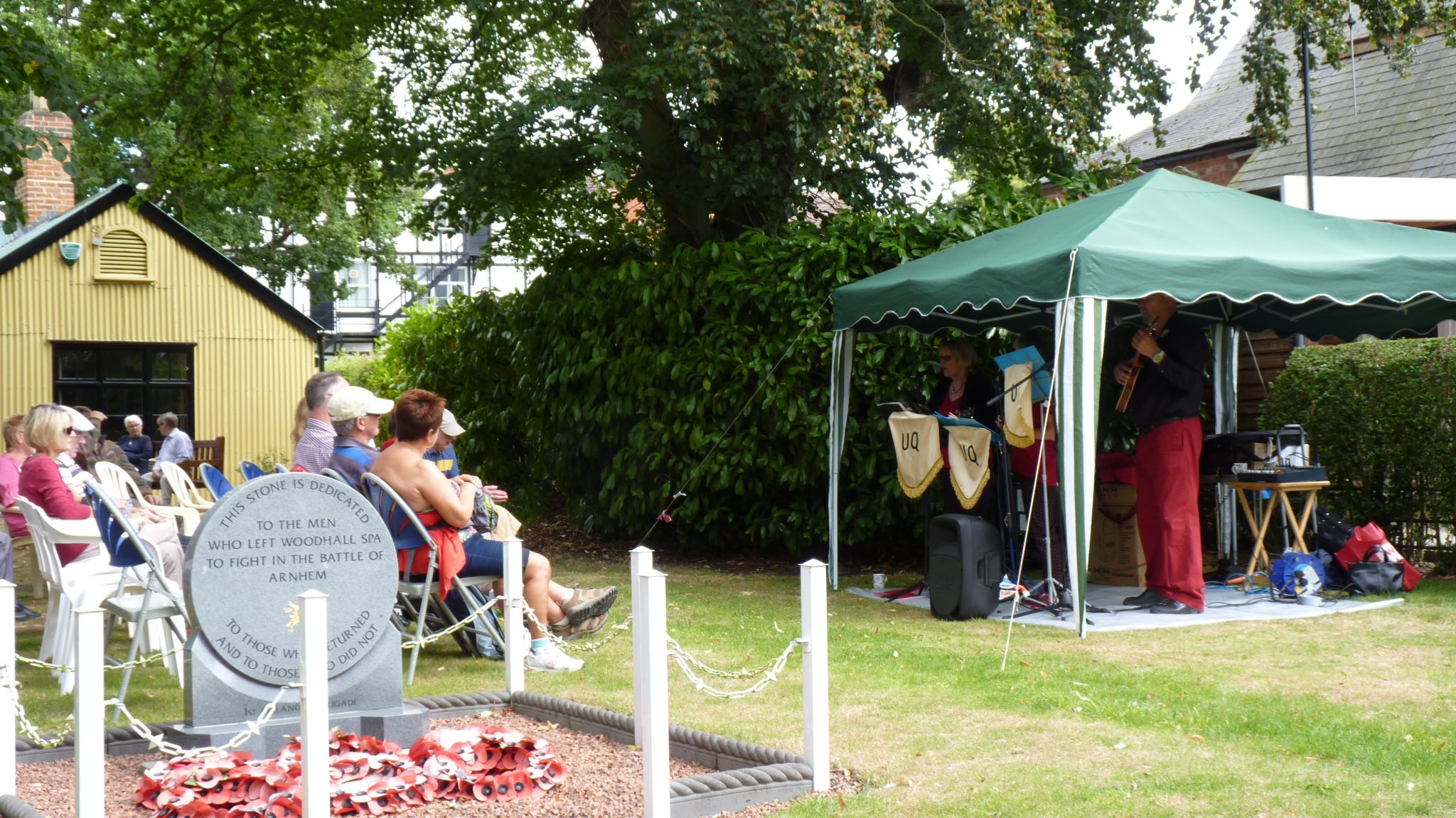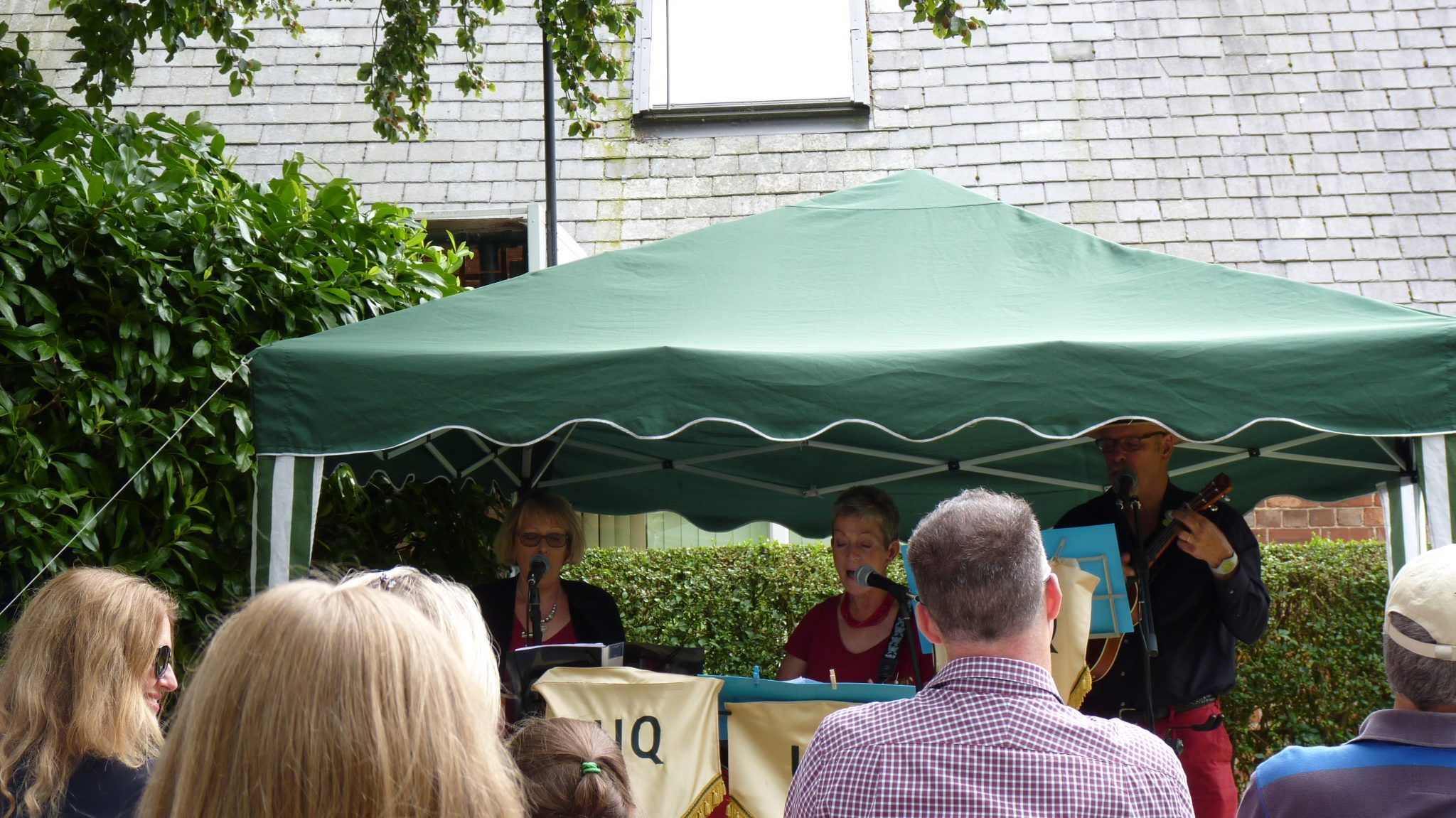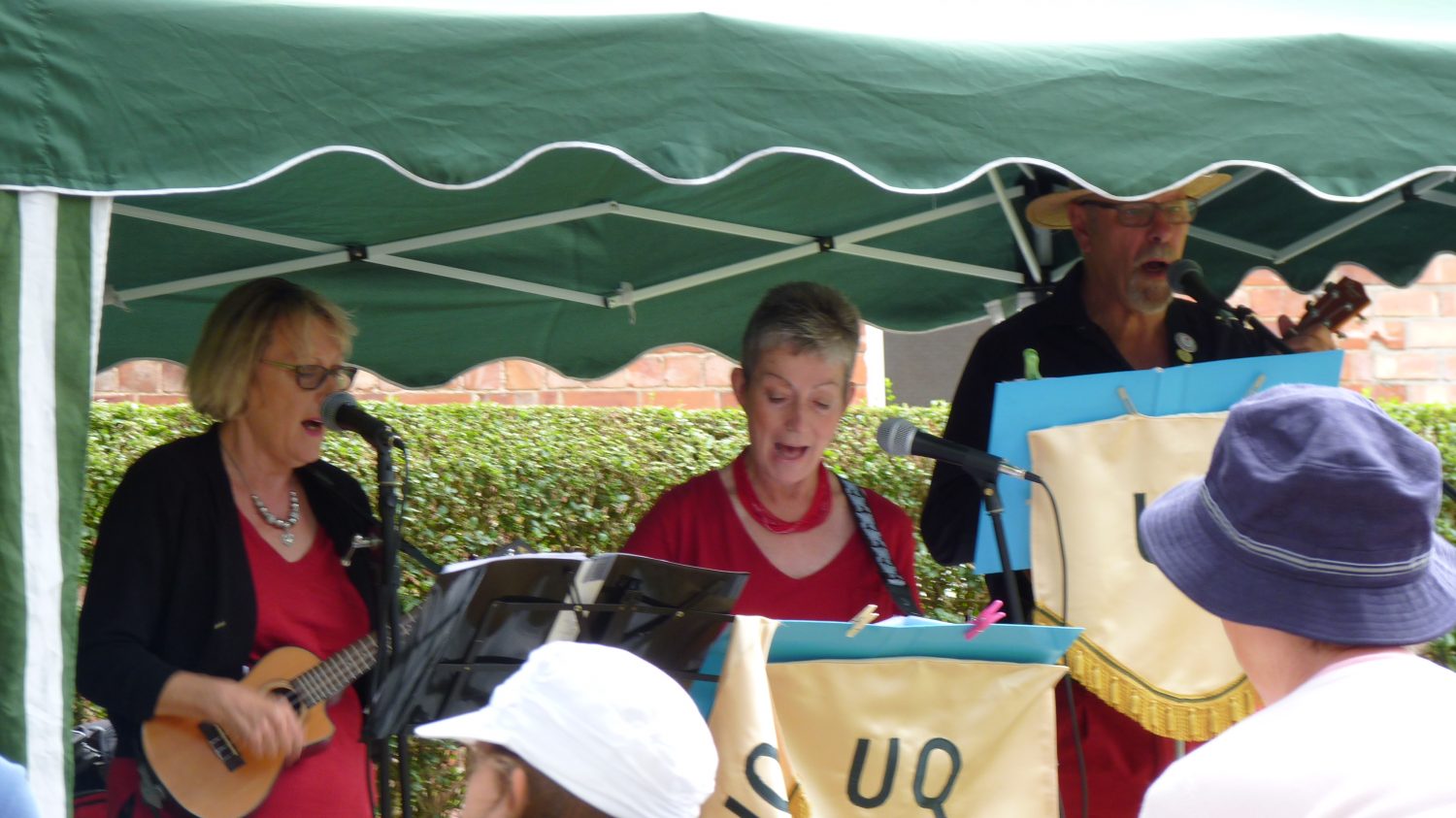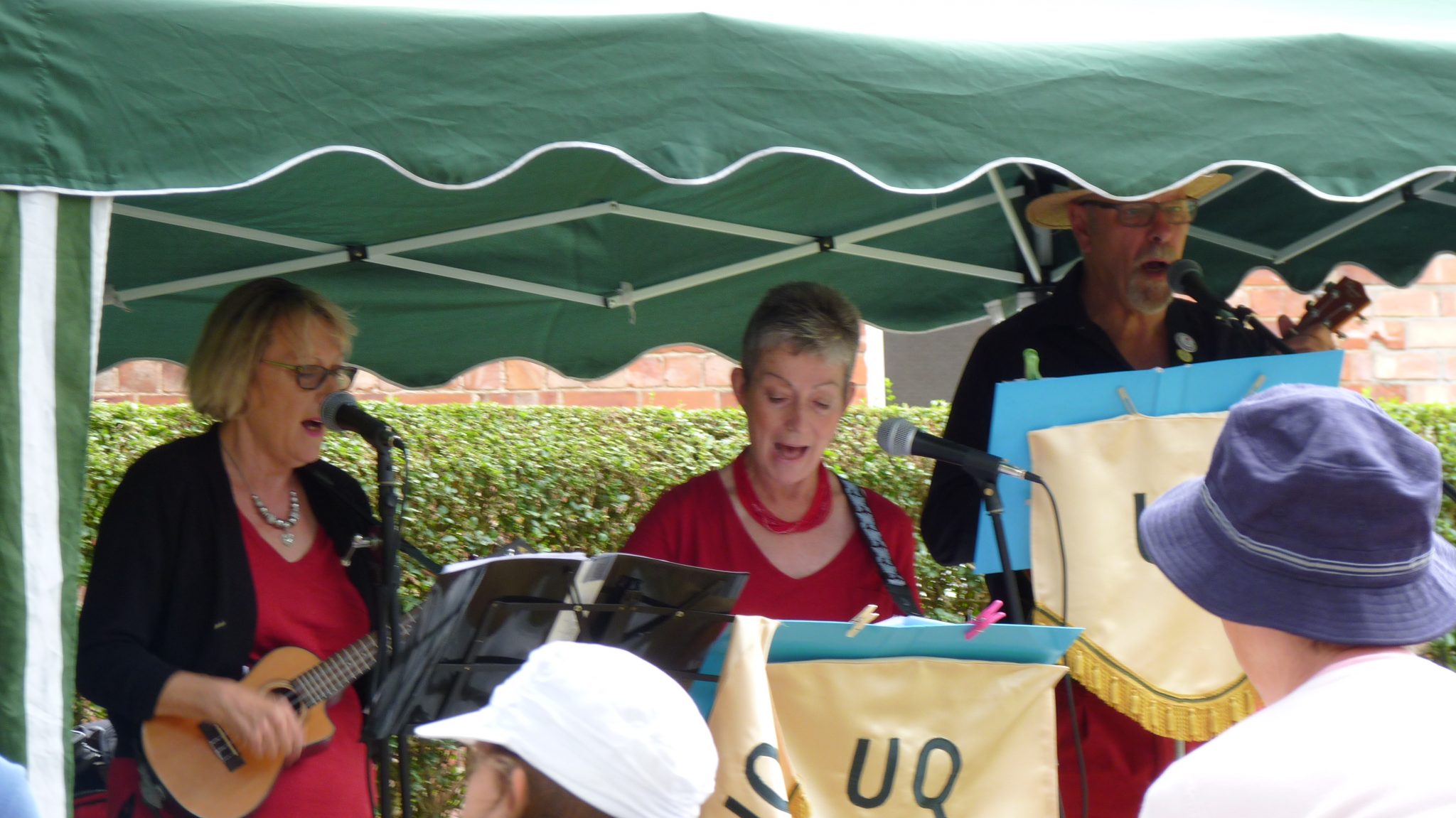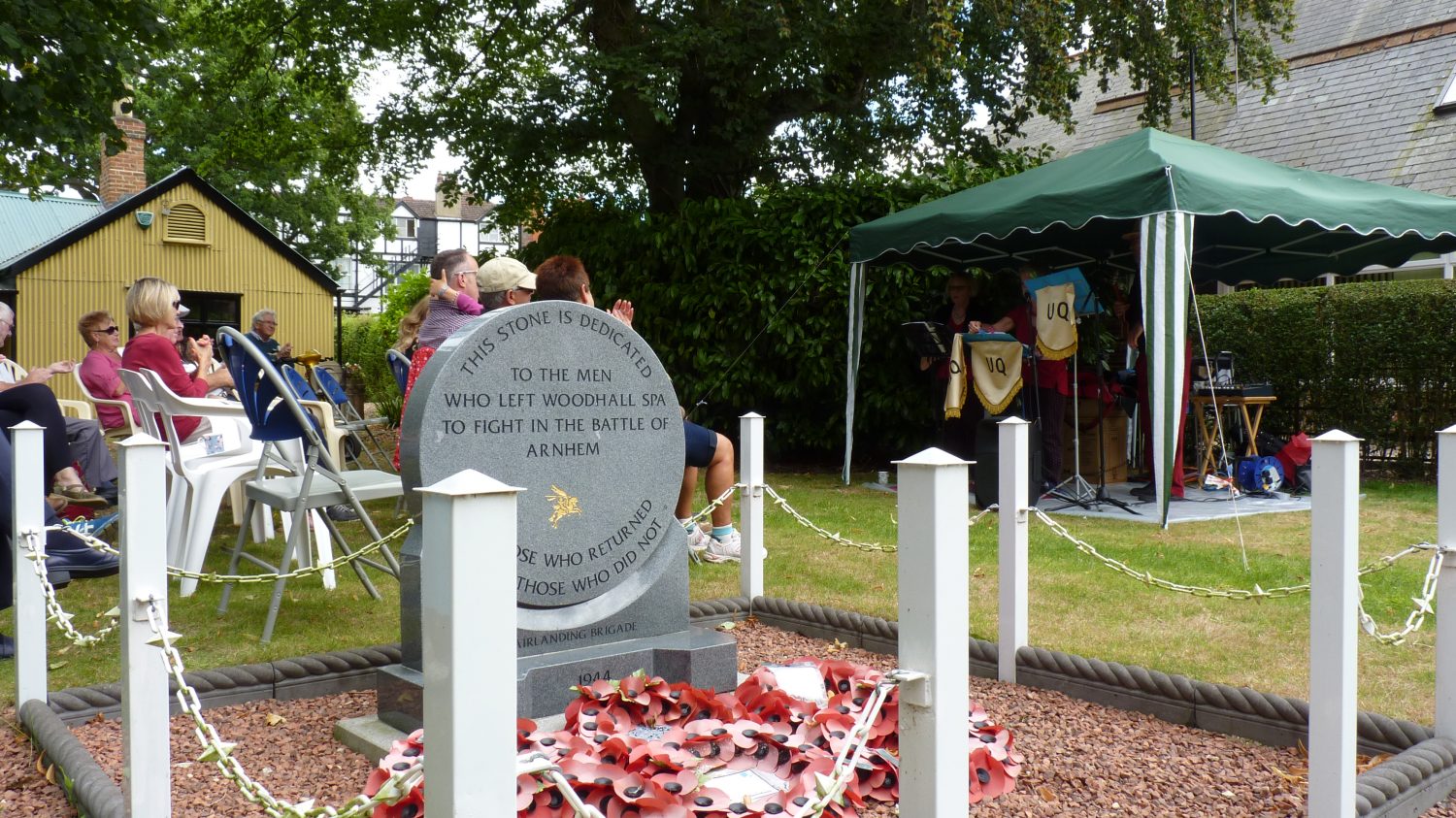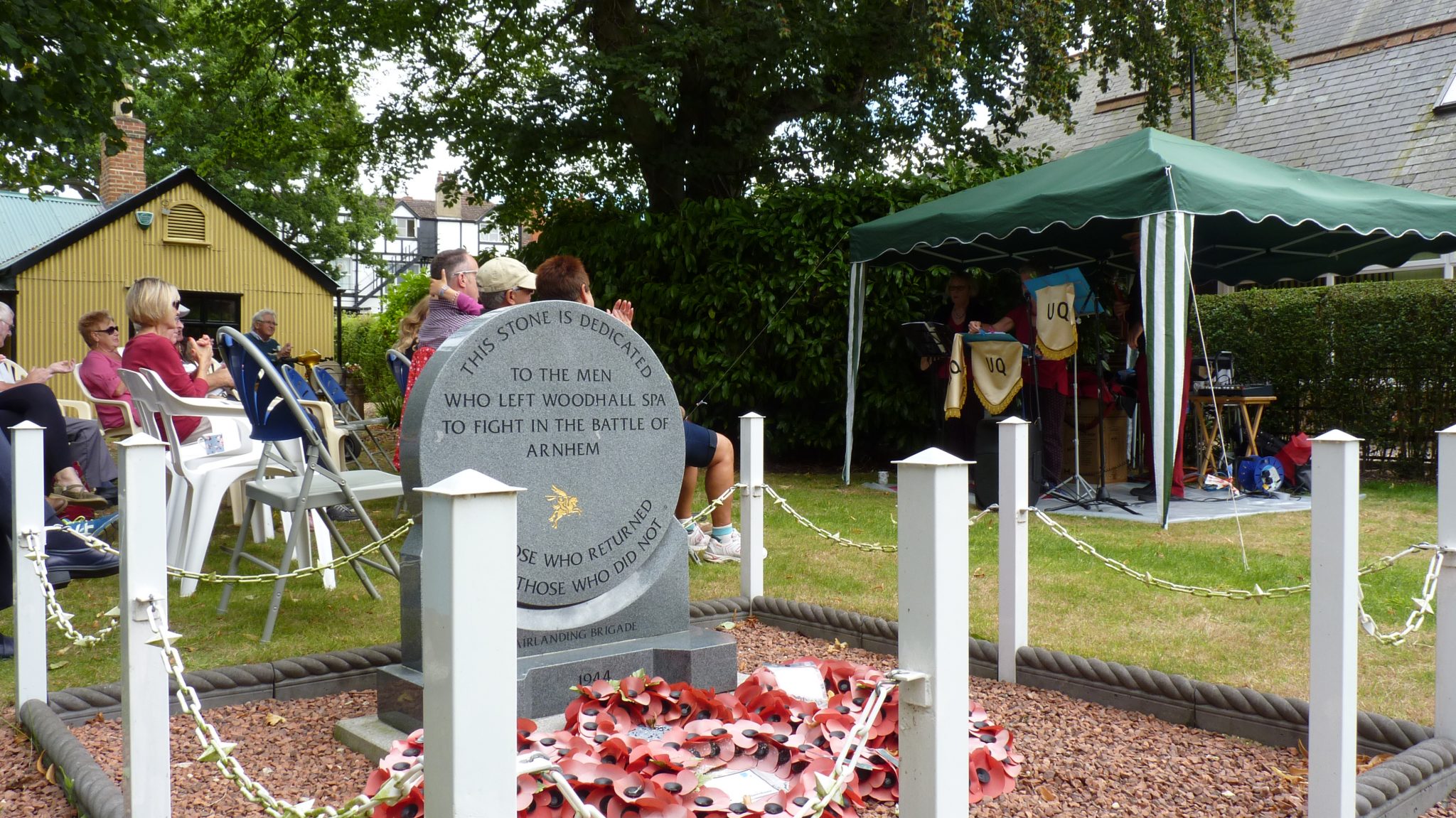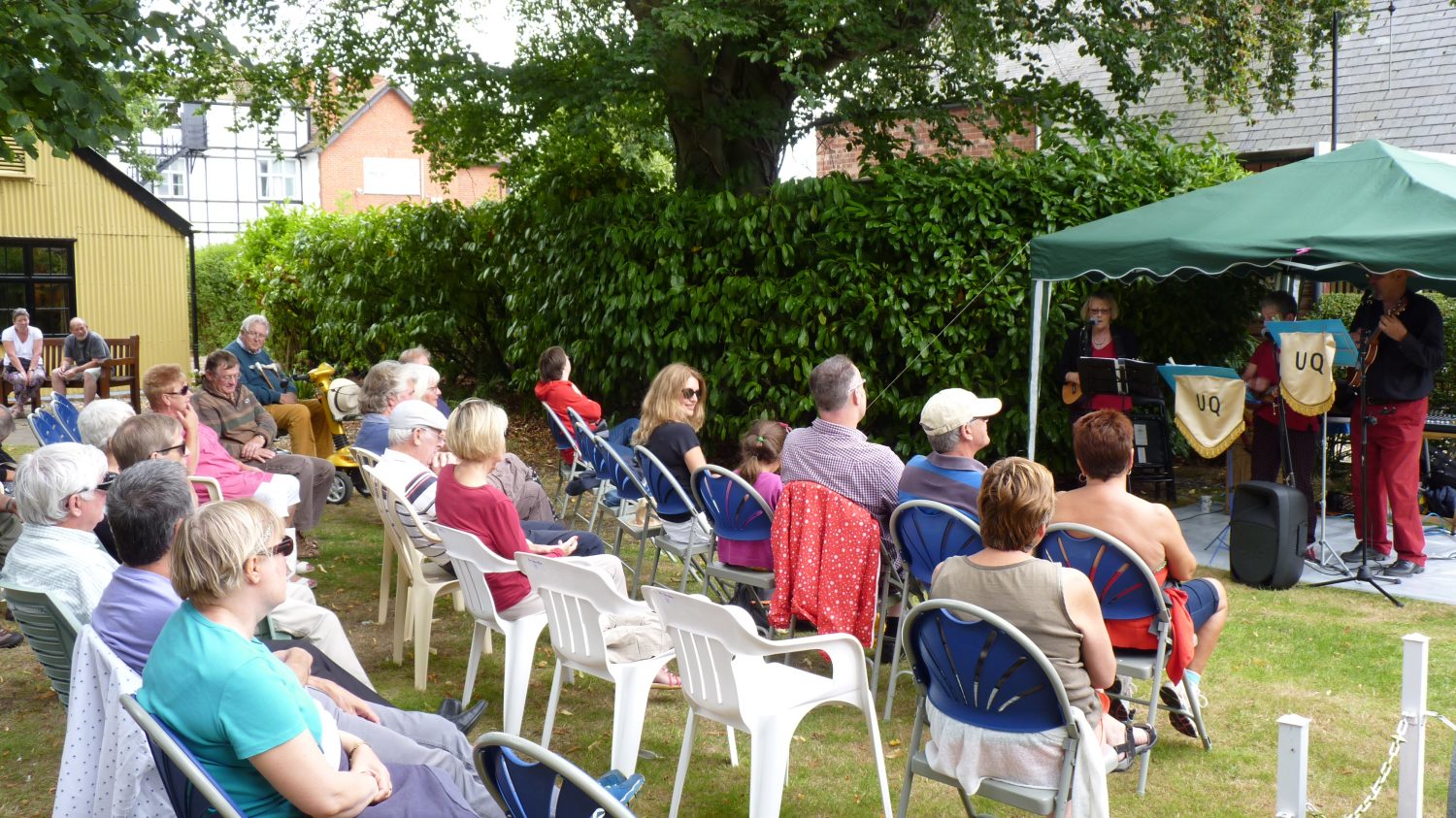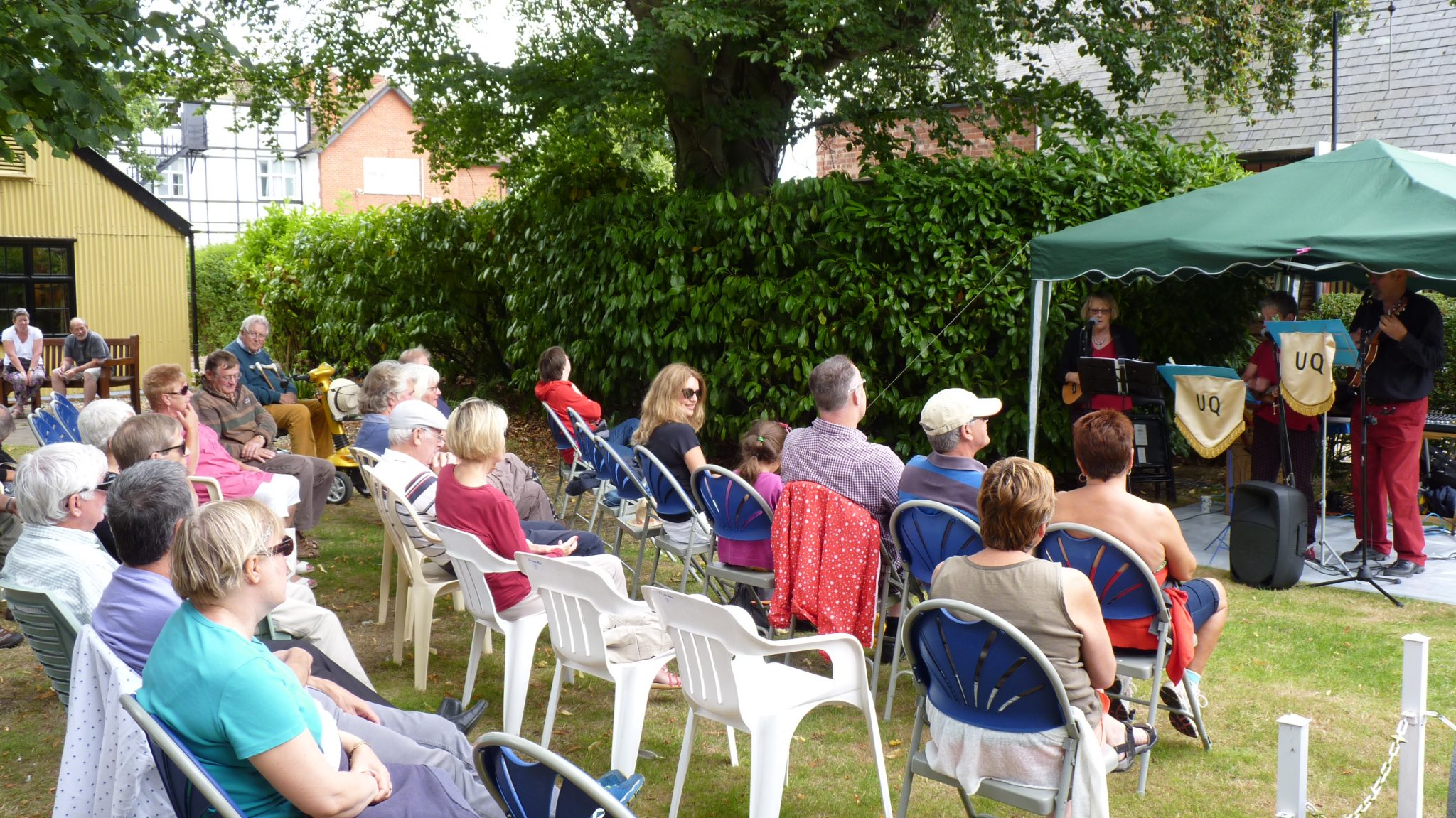 Ukulele band "UQ" provided a special entertainment afternoon in the Museum garden. We were treated to a huge variety of songs from Christina, Anne and David of "UQ" with medleys of songs ranging from Vera Lynn to Donovan with the theme from Dad's Army to "There'll be bluebirds over the white cliffs of Dover" and everything in between.  Very well done "UQ".
A steady stream of visitors came into the garden, settled in their chairs and enjoyed the free entertainment. A very big thank you to all for the donations made by you to the Cottage Museum charity. The Cottage Museum Café run by Gladys and her helpers was kept busy providing much needed refreshments and delicious homemade cakes and buns.
The afternoon wrapped up by 4pm and our chairman, Gill Noble, thanked "UQ" and all who attended plus those who provided the volunteer support for the event and café. She reminded all those present to come along to the next and last Sunday music event of the summer on Sunday 28th August when between 2pm and 4pm we will be entertained by Ian & Michelle Wright who wrote a folk song dedicated to Johnny Wield (one of the original family members that lived in the cottage who started a photographic archive of Woodhall Spa and its environs). They entered the BBC Song for Lincolnshire in 2015 and won! So tell your friends and make next Sunday a fabulous day.
Information last updated on 21 August 2016