Music In The Garden – Spalding Folk Group – 21st Aug 2022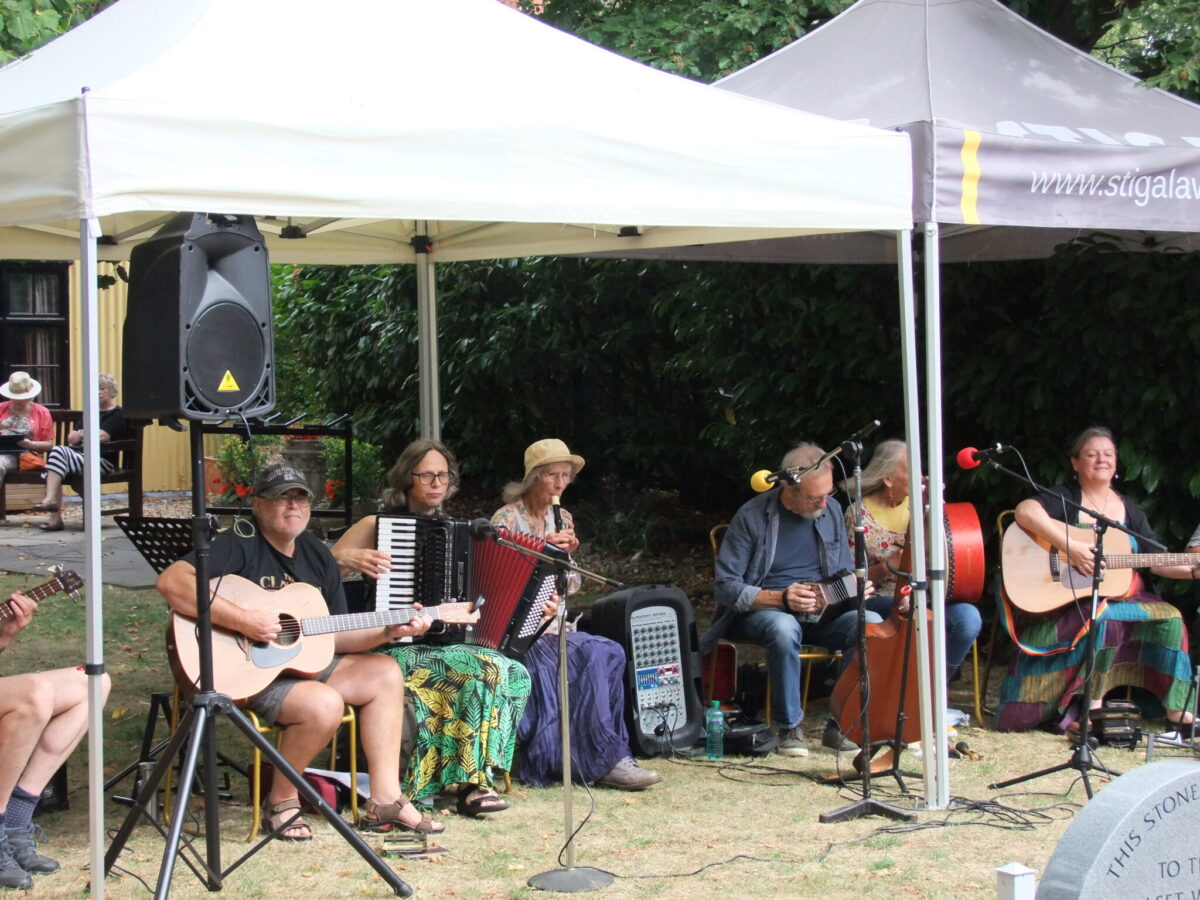 The third MITG event was held on the 21st Aug 2022 and we were royally entertained by the Spalding Folk Group.
A grand audience turnout of over 65 people joined us to see and listen to the Spalding Folk Group. The weather was great and both the audience and performers were very appreciative of the shelter provided by our awnings. The group performed many well known folk songs and everyone also enjoyed the tea and homemade cakes available from our courtyard cafe.
Takings for the cafe and donations from the visitors has helped to swell our funds that support the museum.
More pictures of the event are available here.
Information last updated on 20 September 2022