Music In The Garden 8th August 21 – Sing It Loud Woodhall Spa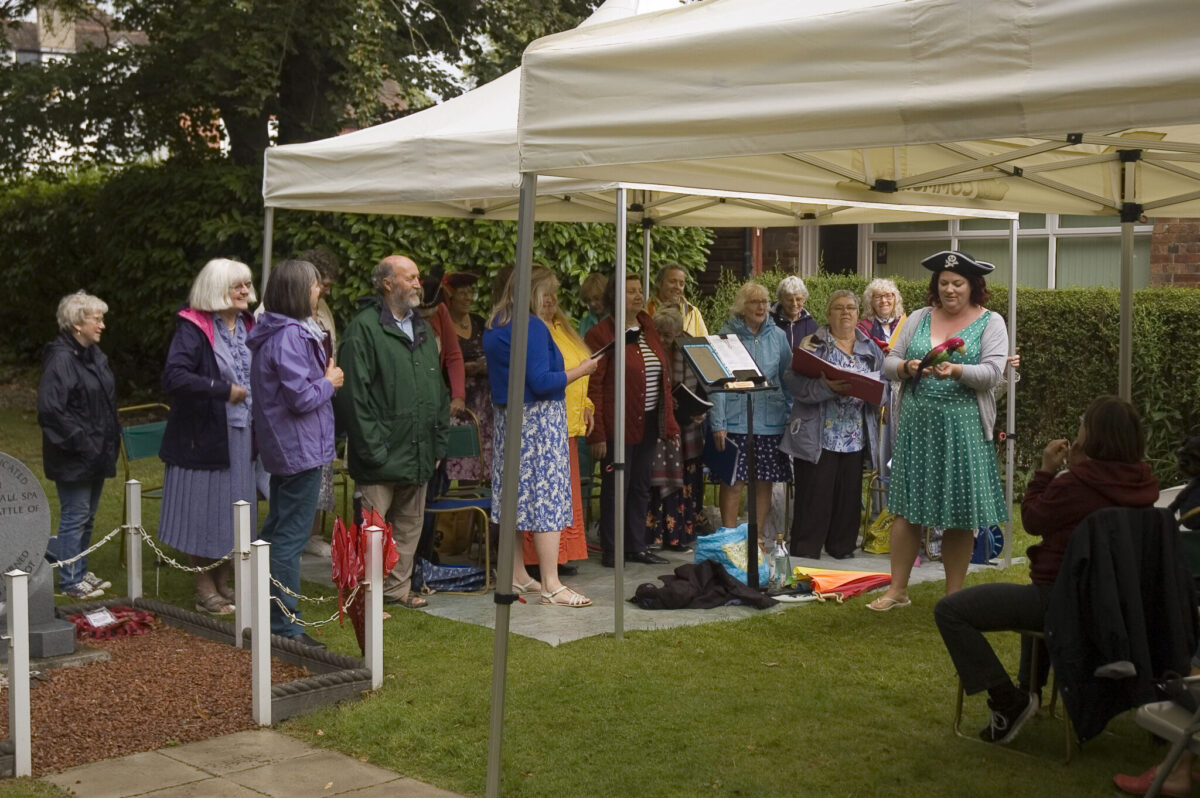 The weather held off for a great afternoon of entertainment from the "Sing It Loud Woodhall Spa" choir today. In the second of our Music In The Garden events of 2021 Liz McIntosh led her group of singers (all 16 of them) in a number of well known and not-so well known songs from all over the world. She even managed to get the 50 strong audience to join in and sing along to a South African celebration song.
As before, the event was organised by John Wilkinson and his Friends team and provided weather protection for the performers and audience in addition to refreshments at the interval. Tea, coffee and cakes were prepared by museum volunteers and handed out by Annette, Judy, Patzi, Margaret and Nigel E. Thank you all.
The cost of putting this event on was borne by a grant in 2020 from the National Lottery Community Fund and the Cottage Museum is very grateful for all the donations from attendees and to all National Lottery players. As a wholly volunteer run organisation and relying solely on charitable donations it is only able to function thanks to the generosity of our visitors so a big thank you to everyone who makes this possible.
My thanks also go to Phil Groves for being our official photographer for the event and who is responsible for providing all the attached pictures.
Our Sunday afternoon music programme continues next week with Mike Warwick with his well loved medleys of 50s, 60s 70s and later songs to sing along to. Why not come along at 2pm to enjoy an afternoon of fun music and refreshments in our lovely garden; I'm assured that the weather should be better by then. To be sure of a seat please bring along a picnic chair if you can as seating may be at a premium.