Mike Warwick – Music In The Garden 15th August 21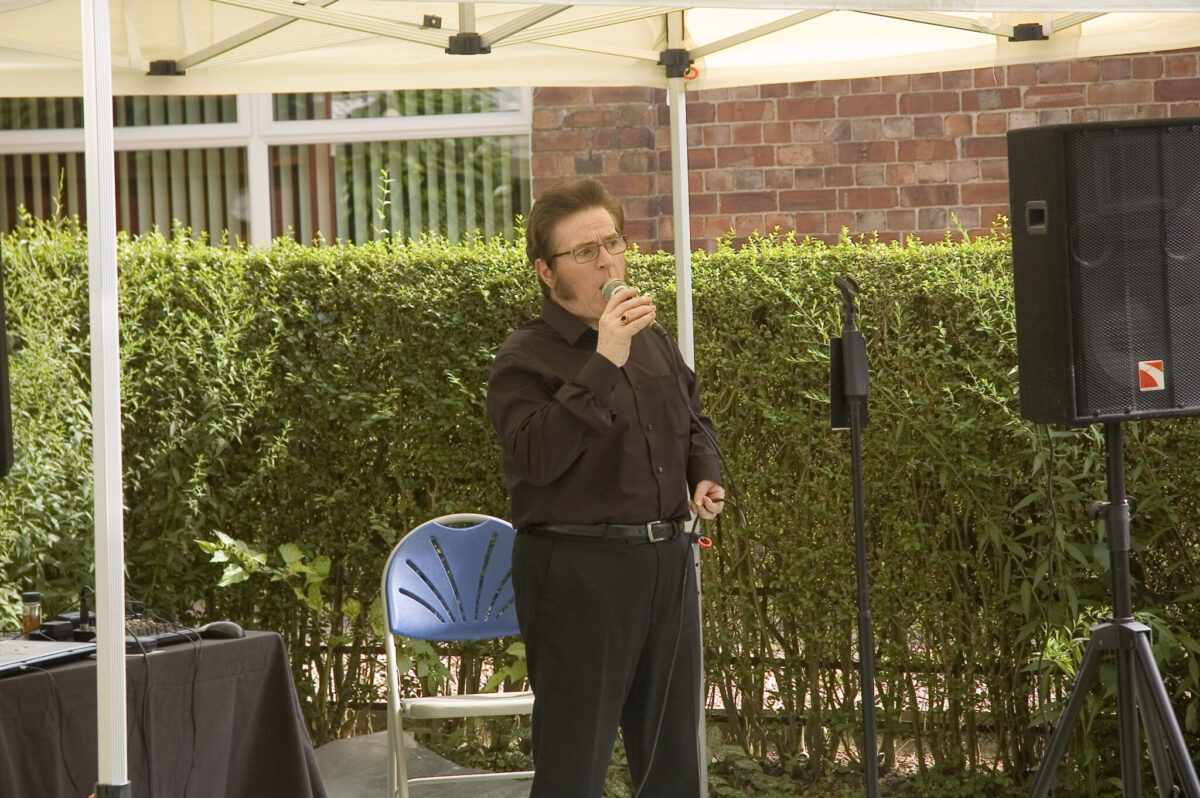 Yet another successful and enjoyable afternoon of music in the museum garden being entertained by Mike Warwick. The weather remained a bit cloudy but there was sun in everyone's hearts when Mike Warwick performed his medleys of much loved songs. An enthusiastic audience were soon clapping, waving their arms and singing along with Mike; even the canines in the audience seemed happy.
Once again, the event was arranged by the Friends of the Museum and John Wilkinson and his team of well organised volunteers set up the awnings, chairs, provided refreshments and put everything away at the end. Well done and thank you to all involved. I must mention Phil Groves who, once again, stood in as the official museum photographer, thanks Phil.
All this is possible thanks to the generosity of National Lottery players as we received a grant from the Community Fund towards staging these music events and providing the cost of refreshments.
A big thank you goes to Mike (aka Ian) for all his time and effort as he is a long time stalwart of the museum, volunteering year after year to support our music events.
Hope to see you all again next week, same place, same time.

Information last updated on 16 August 2021