First Music In The Garden event of 2021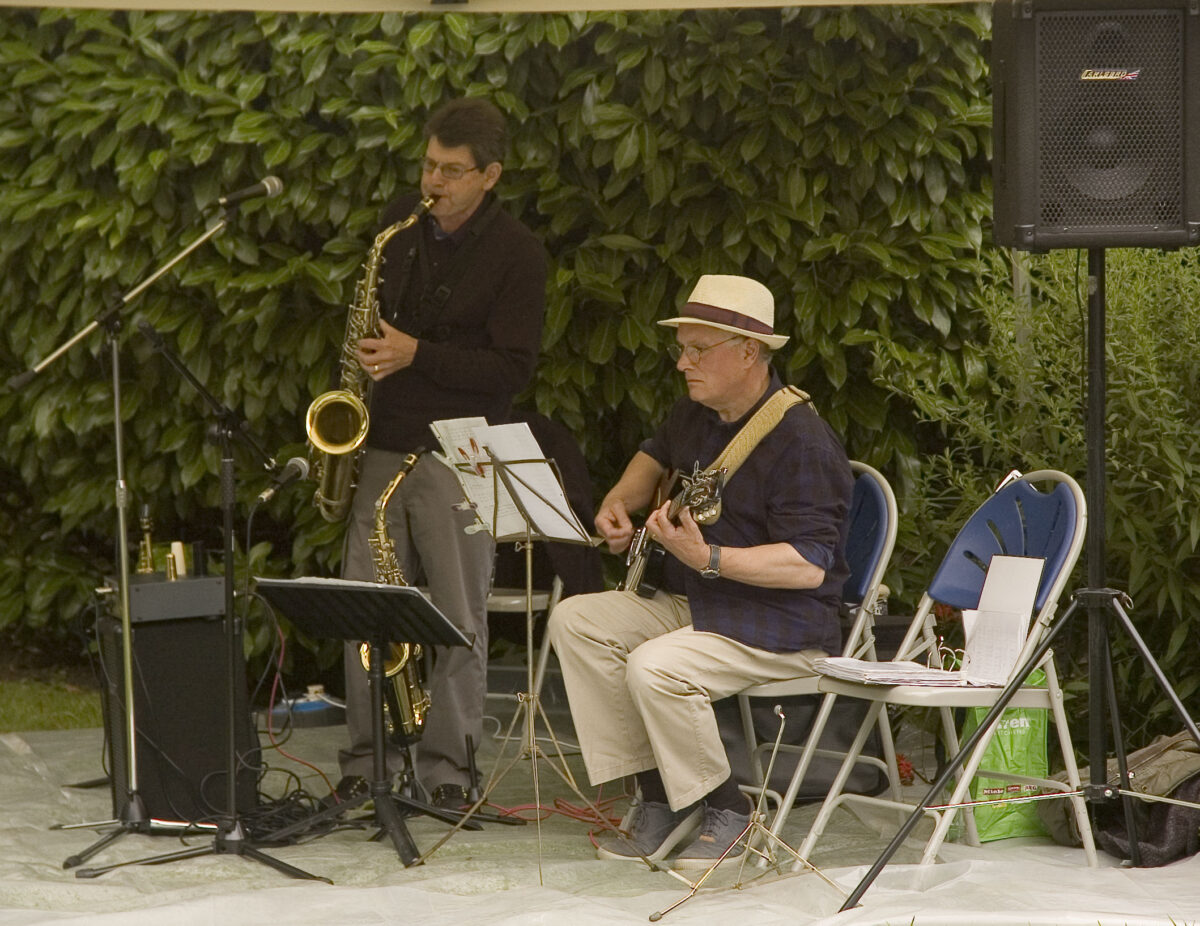 The Cottage Museum staged our first Music In The Garden on Sunday 1st of August.
Hosted by the Friends of the Museum, John Wilkinson (Friends Chairman) introduced the duo Colin and Jerry to entertain a gathering of about 30 guests to a two-hour session of jazz favourites. The garden was open to all for free to listen to the excellent live music and were then provided with free teas/coffees and home-made cakes by volunteers Annette and Trish helped by newlyweds Margaret and Nigel .  Both the music and refreshments went down a treat and everyone was able to sit under awnings erected by a group of volunteers who also cleared everything away at the end of the  afternoon.  A third awning was able to be purchased following a grant from the National Lottery Community Fund which also funded the free refreshments, so thanks go to all National Lottery players.
Music In The Garden events will be staged every Sunday afternoon throughout August, see flyer for details. So why not come along next week and listen to the Sing Out Loud choir when we will again be providing free refreshments at the interval. To guarantee a seat, why not bring along a picnic chair if you have one.
Thanks again to Colin and Jerry and all the volunteers who made this possible.
Information last updated on 2 August 2021