Family descendants visit museum

On Tuesday afternoon, 24th April, we were visited by John Wield Teanby and his lovely wife Maria for a look around our little museum, which was the family home of one of John's family at the turn of the last century. It turns out that John is the great nephew of John Wield who lived with his family in the prefabricated bungalow that has become the Woodhall Spa Cottage Museum.
Maria has done quite a bit of family history research which traces the family tree back to the 1600s  and they are happy to share the details with our collection team in order to provide a bigger picture for our archives.
In addition to signing our guest book they said that they would tell all their family about our unique museum so we can expect to see a few more Wield descendants visiting us soon.
John is pictured in the Wield Room by a photo on the wall taken by John Wield of his family when they lived in the property; very appropriate!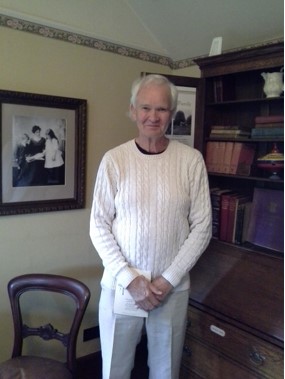 Information last updated on 25 April 2018