Bell Award to Holly Bradbury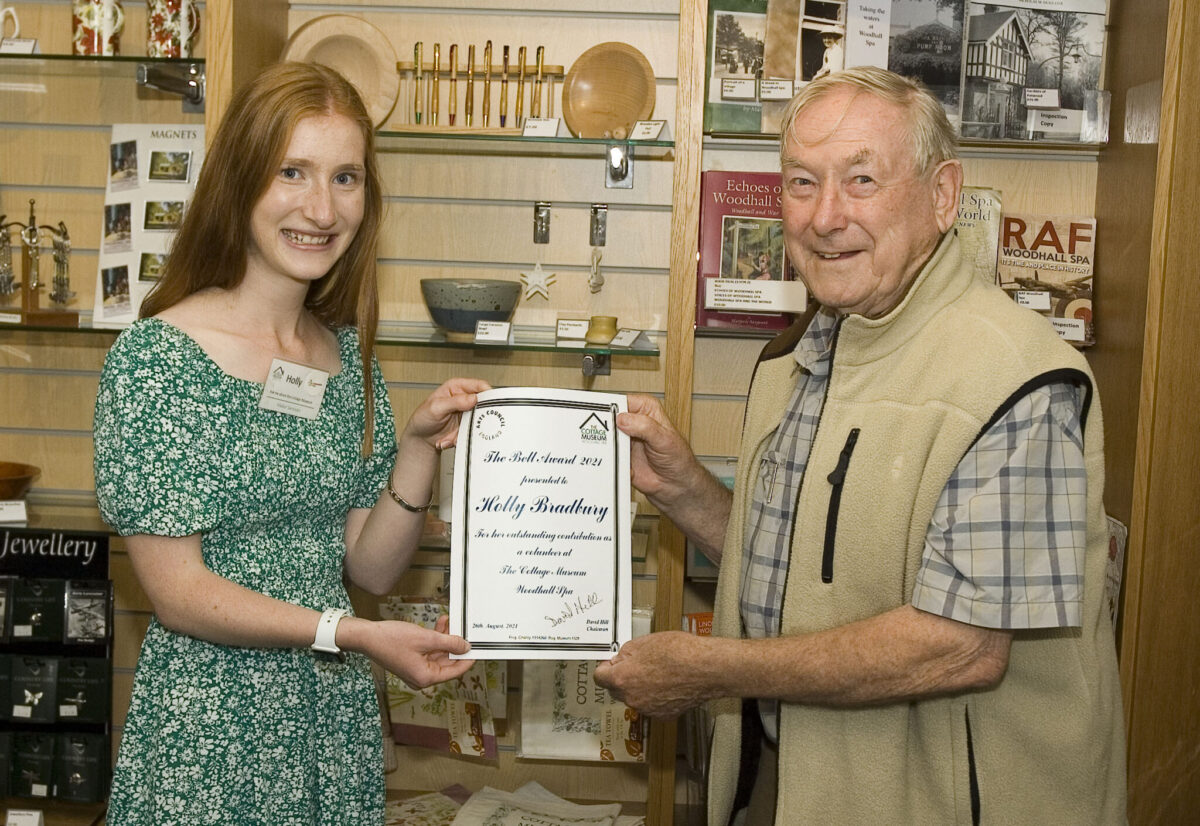 In gratitude of all the Directors of the Woodhall Spa Cottage Museum and in memory of Joseph Bell, the annual Bell Award for 2021 has been presented to Holly Bradbury in recognition of her dedication as a young volunteer at the museum.
The Bell Award is given from time to time to a young person or persons, who have done something of merit for the Museum. The award came about as a result of a burglary at the Museum when the Bell Cup, which belonged to the Woodhall Spa Agricultural Show Society, was stolen. The Bell family, who had donated the cup and had retained the rights to it, donated the insurance payment to the Museum, but asked that the memory of Joseph Bell be maintained. The Museum Trustees at the time agreed to do this through the Bell Award. The award consists of a cheque for £50 and a certificate.
During her time this season Holly has helped out and learned about different areas that make up the various roles in and around the museum. These included the reception, museum guide, administrative tasks and general site upkeep. It was good to see Holly at the volunteers coffee morning and she has clearly enjoyed her time with us. David Hill, our current chairman, presented Holly with her certificate and £50 by way of a thank you.
Information last updated on 1 September 2021